Greece: Anti-nazi activist murdered in the street by Golden Dawn
24/09/2013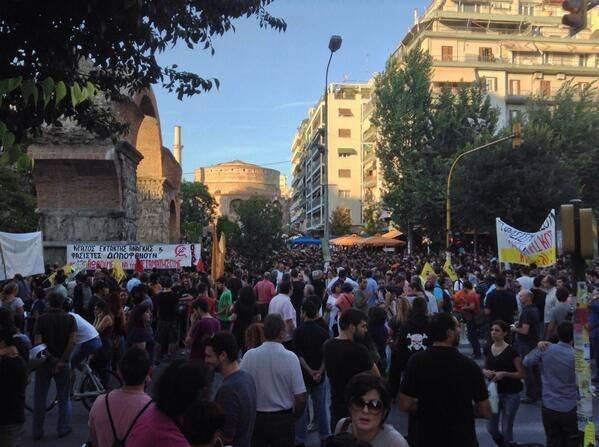 Pavlos Fissas, 34 years old, an anti-fascist activist and well-known local hip hop musician, was brutally murdered by a supporter of the fascist group Golden Dawn. In the early morning of September 17, Pavlos met a group of friends in the working-class neighborhood of Keratsini, when he was stabbed, during an attack on them by a gang of some 30 fascists. Seriously injured, Pavlos identified his assailant on the way to the hospital.
This is not an isolated case: last week, militants of the Greek Communist Party suffered serious injuries on being attacked by a gang from Golden Dawn.
In addition to the cases of physical violence, Golden Dawn brought a lawsuit against the veteran Trotskyist militant Savvas Matsas, who had to appear in court. Thanks to the international solidarity campaign, in which our organization participated, and the false accusations, Matsas was acquitted.
After having won 18 seats in Parliament in June, 2012, out of a total of 300, Golden Dawn feels emboldened and is able to act with impunity, in a country where unemployment has reached 28%, and there are no signs of economic recovery. On the occasion of the meeting of the international creditors in Athens on September 18, doctors, teachers and other government workers called for a strike and mobilization against the reduction in wages of 25,000 public employees, before their transfer or dismissal, as the Troika's bailout plan demands.
The brutal murder has generated a wave of protests in ten Greek cities, and actions were called in Barcelona and Paris. The economic background continues to be a breeding ground for the emergence and development of these groups from the extreme right. Only the mobilization of the people in the streets, building organizations of self-defense can put forward a progressive solution to the threat that the fascist gangs present.